Recent Regulations for Drones in India
Written by: Aayushi Mishra
Introduction
Unmanned aerial vehicles are bringing the next great technological revolution to the world. Due to their wide range of uses, from simple aerial photography to delivering small payloads to different locations, they have become extremely popular. The possibilities are endless. Small, agile and able to reach areas that would be impossible for humans, these drones are ideal for most applications.
Insecticide spraying over a field and installing sensors deep in the jungles for forest monitoring are just two examples of how they can be used to benefit the world around us. Though just like any other technology, their use depends largely on the intentions of the human flying it. This means drones can potentially be used for illegal or destructive activities by miscreants, like the recent drone attack at the Indian Air Force station in Jammu.
As a side note, they can malfunction and cause harm to others. Their ownership and use must be strictly regulated. Earlier this year, India's Ministry of Civil Aviation issued guidelines under the Unmanned Aircraft System Rules for 2021. Anyone looking to operate an unmanned aircraft system (UAS) in India must comply with the new laws and regulations.
Here's the gist of what the regulations say about how drones can be used in the United States. Now, therefore, the Central Government proposes to make certain rules in supersession of the UAS Rules, 2021, in the exercise of the powers conferred by sections 5, sub-section (2) of section 10 and sections 10A, 10B and 12A of the Aircraft Act, 1934 (22 of 1934).[1]
Regulations for Drones
Proposed regime: Drone Rules 2021
The Civil Aviation Requirements (CAR) 2018 was the first comprehensive document outlining the parameters for manufacturing, registering, and operating drones. Earlier this year, in March, CAR was replaced by Unmanned Aircraft System (UAS) Rules 2021. On both sides of the debate, civil society groups and industry experts criticised the heavy-handed regulation of the drone industry. A foreign entity or its subsidiary could not be registered in India as a UAS operator or owner under either of the two regulations that were in place at the time.
Import controls and permissions needed to manufacture, operate, and research drones were also complicated by the new regulations. It is expected that the new drone rules will supersede the current UAS rules. When it comes to the regulatory environment, MoCA's new legislation has greatly simplified it. As a result of these changes, the number of permits and certifications has been reduced from 25 to six. It has also made it easier for foreign investors and drone manufacturers to operate in the country.
Reduced fees for the issuance of a certificate of airworthiness, unique identification number, and listing of remote pilot licence have been made available to domestic drone startups and consumers. There are no longer any authorization requirements for drone research and development in India such as the certificate of airworthiness, unique identification number or remote pilot licence. The ability to fly a drone in India is subject to the type of drone and the corresponding permit and license needed for it. As per the size of the drone, the following categories have been listed under the Gazette:
Nano Drones: In this category are drones that weigh less than or equal to 250 grammes. There will be no licence or permit required to fly unmanned aircraft systems as of 2021, according to the Unmanned Aircraft System Rules.
Micro and Small Drones: They're classified as "micro drones" if they weigh more than 250 grammes but less than 2 kilogrammes. Small drones, on the other hand, refers to UAS that weigh more than 2 kg but less than 25 kg. A UAS Operator Permit-I (UAOP-I) is required for all flying purposes by drone pilots.
According to the Directorate General of Civil Aviation, drone pilots must adhere to Standard Operating Procedures (SOP) (DGCA). According to the permit, such drones can only be operated within a visual line of sight and without a payload.
Medium and Large Drones: They define medium drones to be anything heavier than 25 kg, but under 150kg; and large drones as anything heavier than 150kg." They both require the UAS Operator Permit-II (UAOP-II).
Drone pilots must adhere to DGCA's rules and regulations. Those drones, for example, can't be flown in enclosed spaces. In addition, they require prior approval from Air Traffic and Air Defence Control before they can be flown in the air. A Safety Management System (SMS) is required of all operators as a standard practice to ensure safe operation.
In accordance with the Aircraft (Carriage of Dangerous Goods) Rules, 2003, the UAOP-II permits the carriage of both goods and dangerous goods. To transport goods using Micro and Small drones, UAOP-II holders must follow the Operations Manual and obtain clearance from DGCA. I and II will be valid for no more than 10 years.
Drones use conditions
Even if you are able to obtain these licences and permits, there are still a number of restrictions on drone use. To begin with, there is the obvious rule that drones should not be flown over Prohibited Areas. 'Prohibited Area' is defined in the Gazette as 'a defined airspace above India's lands and seas that prohibit unmanned aircraft flight'
Drones are restricted in terms of altitude and speed, in addition to the restricted areas. Drones of different types have different characteristics. A Micro drone, for example, cannot fly higher than 60 metres (AGL) or faster than 25 metres per second. 120 metres AGL and 25 metres per second are the same for Small drones as well. The Unmanned Aircraft System Rules, 2021, contain a number of other restrictions, and anyone interested in operating a drone is encouraged to review them.
Penalties on the failure of compliance[2]
As a result, several acts that violate the Gazette's guidelines will be punished. Flying drones without the proper licences and permits to flying them over prohibited areas are just a few of them. Unlicensed drone operators, for example, will be subject to Rs. 25,000 fine.
If you fly an unmanned aircraft over an area where it is not permitted to operate, you will be fined Rs 50,000. As a result of such penalties, drone manufacturers can be fined up to Rs 5 lakh. Buyers, pilots and manufacturers of drones in India are advised to read and follow all of the guidelines outlined in the Gazette pertaining to drone use in the country, which can be found here.
Conclusion
In the recent drone policy of the government, the regulation has both pros and cons. From cost-saving technology to boosting startups to security concerns to a simple and flexible delivery system, there are many benefits. Privacy and security issues as well as software malfunctions are some of the dangers. Whether or not the regulations are implemented will determine whether or not they are effective.
About the Author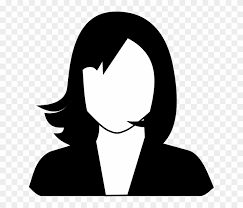 Aayushi Mishra
Student at Vivekananda School of Law and Legal Studies, VIPS
---
[1] GOVERNMENT OF INDIA MINISTRY OF CIVIL AVIATION NOTIFICATION 2021
[2] www.civilavaitation.gov.in
Read the Previous Article
The era of Industry 4.0 and Gig Economy: The Future of Work and the New Labour and Industrial Regime
Climate Change Adaptation and Technology Transfer: Tightening the Knot by Human Rights
Advertising Law: Observing the Fine line Amongst Online Advertising and the Law
Censorship, State Control & Issues in the Modern-Day Conception of Freedom of Speech and Expression in Democratic Societies