Written by: Eshti Kapoor
Introduction
It's been a couple of decades since the internet adopted the information era. It has now become ingrained in the lives of many people. The Internet has transformed the way people share information and communicate. One of the most popular forms of computer-mediated communication is social media. The world has shrunk into a global village. People are sharing information from the internet.
When censorship is used in whatever manner, one's freedom is put into question. When it comes to social media, the right to freedom of speech and expression is under assault. The magnitude of the threat is arguable. When a piece of information is censored, it signifies that the censoring authority does not want the general public to be aware of it.
Censorship is usually used in response to a potential negative impact or a negative impact that has already occurred as a result of the dissemination of similar information or content in the past. The argument for this type of censorship is that public consumption of such knowledge could jeopardise the state's integrity or harmony, or the integrity or harmony of a certain community or individuals.
Censorship Scenario in India[1]
Censorship, in the traditional sense, does not exist in India when it comes to social media, as it does in the case of cinema. Section 66A of the Information Technology (IT) Act, on the other hand, stated:
"Anyone who sends a message using a computer or a communication device."
(a) any information that is grossly offensive or has a menacing character; or
(b) any information he knows to be false, but which he uses repeatedly to cause annoyance, discomfort, danger, obstruction, insult, harm, criminal intimidation, enmity, hatred, or ill will, using such a computer resource or communication device;
(c) any electronic mail or electronic mail message sent with the intent to annoy or inconvenience the addressee or recipient, or to deceive or mislead the addressee or recipient regarding the origin of such messages, is punished by imprisonment for up to three years and a fine."
We can determine from the Act's definition that there are a lot of subjective terms used, such as "grossly insulting" or "creating inconvenience." As a result, this portion was riddled with holes. Thanks to this Act, a lot of people have been scrutinised for what they write on social media. As a result, there were numerous protests and loud outcries over people's right to free speech.
Social media is largely used for socialising, networking, and expressing one's thoughts. While it is true that users on social media have a tendency to overreact to particular events, it is widely believed that individuals should be allowed to express their personal thoughts unless the posts involve sedition which is punishable under[2]. However, Section 66A of the IT Act curtailed freedom of speech to a great extent, and the Act, like many other laws in our country, contained many grey areas, as previously mentioned. Many people have been arrested as a result of being booked under this Act.
OTT: Censorship vs Right to Freedom of Speech and Expression[3]
An over-the-top (OTT) media service is a streaming video service that is delivered directly to viewers over the internet. Through cable, satellite, and other means, this platform has eclipsed television as a source of information. Netflix, Amazon Prime, Disney+ Hotstar, Sony Liv, Voot, and more OTT platforms are available in India. Unlike film and television materials, which are regulated by the CBFC, BCCC, and other regulatory agencies, OTT platforms are unregulated and hence enjoy their independence.
However, we've recently seen a number of examples where a complaint has been lodged against some of these platforms' web series. An FIR has been filed against Ekta Kapoor's web series XXX Season 2 on the grounds that it contains objectionable content. In reality, Ekta Kapoor's web series Gandi Baat was recently charged with obscenity[4] and hurting religious sentiments[5], as well as applicable provisions of the IT Act and the State Emblem of India (Prohibition of Improper Use) Act.
In fact, the most popular web series, Mirzapur, has been caught in the controversy, with a complaint lodged against it for portraying Uttar Pradesh's Mirzapur district in a negative light. The complainants claim that the web series Tandav, starring Saif Ali Khan and available on Amazon Prime, has wrongly characterised UP Police personnel, has hurt religious emotions, and has negatively portrayed the figure playing the prime minister in the political drama.
Netflix has also been chastised for its online series offerings. The film Sacred Games was condemned for including certain speculative lines about Rajeev Gandhi and discussing the Bofors scandal. Leila was punished for instilling Hinduphobia in the minds of Hindus. It received a lot of negative feedback from viewers.
The question here is whether we are actually enjoying Freedom of Speech and Expression or whether OTT platform censorship is required?
To acquire a better grasp of what censorship is, it is vital to look at the phrase's need and justification, as well as the taboo surrounding it, in order to achieve an unbiased understanding of the term. Censorship is a collection of interconnected concepts, the most prominent of which is free speech, which is defined as the freedom to freely express or explain one's beliefs without hindrance or intervention.
This phrase has developed over time to include, among other things, speeches, music, movies, and artistic endeavours. These are the various types of censorship used in a community or country, and one of its main goals is to ensure that free speech is prohibited on the grounds that it is insulting or harmful to the general public. To better understand the need for censorship, it is necessary to understand both the need for censorship and the necessity for free expression.
While some may define censorship as the repression or restriction of ideas, free speech, and information that circulates within a society, the government defines it as the regulation of content that can be displayed and shown to the general public. The Indian Constitution protects the right to freedom of speech and expression[6], with the caveat that such modes of communication may be banned if they are judged insulting, harmful, or disrupt communal tranquillity. The government has used censorship to combat any undesired type of communication that would disrupt the country's functioning since the beginning of time.
The Pros and Cons of Censorship[7]
The Pros of Censorship
Potentially Reduce Hate Speech in Society
It is debatable whether all speech is equal. Individuals use certain terminology in an attempt to stifle the right of everyone to speak. It took more than a century for minorities and women to establish a semblance of equality due to the prevalence of hate speech. Even if it's disguised as religious liberty, state autonomy, or patriotism, it's still what it is.
Censorship permits us to prevent hatred from arising in the first place. Education, family, entertainment, commerce, and other forces already limit us. This restricted process creates more opportunities for equality.
Protect Children from Consuming Harmful Content
Parents have a lot of work to do in today's environment to protect their children from unwanted influences. There's media everywhere, including stuff that gets past parental restrictions and kid-friendly apps, which could lead to potentially dangerous situations in the future.
Censorship allows us to cut through all of the disregarding of potential dangers, protecting a child's lack of experience and foresight from putting them in danger. We can keep everyone safer by halting adults before they act (or the youngsters react) to a circumstance through the use of precise limits.
It Provide an Added Layer of Security to the Country's Global Image
Censorship may also be beneficial in reducing the amount of information that the general public receives on a daily basis from their government, corporations, and large organisations. Without this method, top-secret documents may be made public with a simple request. Patented substances would be unavailable due to the obligation for disclosure. There is a lower chance of injury.
Cons of Censorship
Oppress the Minority in Favour of the Masses
People commonly demand censorship when they see violence in video games, read about it in literature, or see it in films or television. The reality is that fictitious violence does not make previously stable people desire to harm someone. Nothing will be safe from censorship if we start censoring material based on the actions of unstable people.
It decreases the IQ of the public
Censorship mandates that the information being published be subjected to stringent controls in order to get consistent results. It's an attempt to prevent people from learning the truth about a situation. Even indicating that material is fake or untrustworthy is a tactic used by officials to promote suppression.
Shifts the Societal Responsibility for Consumption
There is no longer any individual responsibility for one's actions when the government selects what content people can access. This procedure transfers control of ethics, morality, and standards to the person in charge of enforcing the regulations.
It becomes much easier to relinquish greater control over life's choices when someone is willing to let another person, corporation, or elected official educate them on how to feel, think, and respond. People are reduced to commodities rather than people as a result of censorship.
Conclusion
The need for content filtering is significant because, unlike the printed word, a video motivates thought and action while also requiring a high level of attention and memory. The combination of action and speech, sight and sound on a semi-darkened stage with the absence of any distracting ideas will have a powerful impact on the audience's minds and can transform emotions. As a result, it has the same potential for good as it does for evil, and it can implant or create violent or good conduct in the same way. It can't be compared to any other mode of communication. As a result, prior constraint censoring is not only desired but also required.
About the Author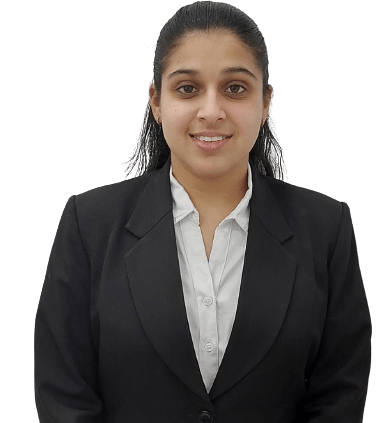 Eshti Kapoor
Student at Vivekananda School of Law and Legal Studies, VIPS.
She has participated in various academic events at VSLLS including successfully completing the Legal Drafting and Office Management Course at Vivekananda Institute of Professional Studies. She has a keen interest in writing and has written many articles for various legal blogs. She is an author of "Equal Pay for Equal Work" Research Paper published at Journal of Emerging Technologies and Innovative Research (JETIR)
---
[1] Freedom of Expression on Social Media: Myth or Reality, Greeshma Govindarajan and Nanditha Ravindar ( https://www.caluniv.ac.in/global-mdia-journal/SR-2016-NOV/SR1.pdf )
[2] Section 124-A of The Indian Penal Code 1860
[3] OTT: Censorship vs Right to Freedom of Speech and Expression, Shivani Singh, ( https://legaldesire.com/ott-censorship-vs-right-to-freedom-of-speech-and-expression/ )
[4] Section 294 of The Indian Penal Code 1860
[5] Section 298 of The Indian Penal Code 1860
[6] Article 19 of The Indian Constitution 1950
[7] The Impact of Censorship Rules on OTT Platforms in India ( https://selectra.in/blog/new-ott-censorphip-rules-impact )
Read the Previous Article
Juvenile Delinquency: Criminal Justice System and Youth Development Programme
Corruption and Embezzlement by Civil Servants in Financial Fraud
Women Entrepreneurship Development with special reference to MSME's in India: Issues and Challenges
Recently registered non-conventional trademarks and Trade Dress