Women Entrepreneurship Development with special reference to MSME's in India: Issues and Challenges
Written by: Eshti Kapoor
Introduction
International Women's Day is observed on March 8th around the world. It's a day to honour the achievements of women in the fight for equality, making the world a better place, and ensuring the well-being of everyone in their communities and country.
Women are often stereotyped as homemakers who have little to do with the economy or business. The problem of women in entrepreneurship has received little attention in both society and the social sciences. Women not only have lower entrepreneurship involvement rates than males, but they also prefer to start and run businesses in different fields than men.
It's not easy to go from being a homemaker to a smart businesswoman. Women are increasingly becoming entrepreneurs in modern India, particularly in Micro, Small, and Medium-Sized businesses. Women all around India are expressing an ambition to be economically self-sufficient. In India, the Micro, Small, and Medium Enterprises (MSMEs) sector play a critical part in the country's development. MSMEs, after agriculture, are India's second major source of employment.
The International Labour Organization's Women's Entrepreneurship Development Programme (ILO-WED) aims to empower aspiring and established female entrepreneurs who wish to start, run, and grow their businesses, as well as to foster inclusive, resilient, and sustainable economies. It does so by addressing gendered disparities in enterprise growth in order to help women entrepreneurs scale up their businesses.
Women Entrepreneurs- Eye of the Nation[1]
Women in today's world are attempting to overcome a number of social barriers that have hampered their growth in the past. It is commonly known that education is the most effective means of empowering women and enabling them to realise their full potential. It is thought that educating a lady will educate a family.
The transformation of a woman from a domestic worker whose contribution goes unnoticed since it is unpaid labour, to an educated, skilled, and confident woman is a cause for celebration. Women have now entered a variety of industries that were formerly considered men's domains.
This shift should be maintained and progressed until women from the most disadvantaged social groups are able to benefit from the societal developments as well. Women are becoming increasingly interested in entrepreneurship. The number of women running their own enterprises in India has been steadily increasing. Women are regarded for having exceptional attributes such as perseverance and diligence.
Issues faced by Women Entrepreneurs in India[2]
Scarcity of Raw Materials
The majority of women-owned businesses face a lack of raw materials and other essential inputs. High raw material prices, on the other hand, are added to the mix.
Male Chauvinist Society
In India, male chauvinism still reigns supreme. Gender equality is mentioned in India's constitution. In actuality, however, women are viewed as capable, i.e. weak in every way. Men have misgivings about a woman's role, aptitude, and potential, and women are treated as a result. Women are not treated equally to men in nutshell, a male-dominated Indian society. In a nutshell, it is a male-dominated Indian society. As a result, women's admission into the business world is hampered.
Low Risk-Bearing Ability
In India, women are well-protected. They have a lower level of education and are economically dependent on others. All of this reduces their ability to endure the risks that come with owning a business. Taking risks is a way of life, and a must-have for any successful business. In addition to the aforementioned issues, women are discouraged from starting businesses due to a lack of infrastructure, a lack of power, a high cost of production, a societal attitude, a low need for achievement, and socio-economic restraints.
Marketing Problems
During the promotion of their products, women entrepreneurs encountered a number of challenges, including poor shop location, a lack of transportation, and stiff competition from larger and more established businesses.
Production Problems
The lack of raw materials is one of the most common production issues experienced by women. One of the causes of the delayed growth of women entrepreneurs is a lack of raw materials. Other production issues include a lack of machine or equipment availability, a lack of training facilities, and a lack of labour, as well as the high cost of the required machine or equipment.
Health Problems
Tension, backache, eyestrain, weariness, and headaches were the most common health issues reported by female entrepreneurs. It has been discovered that women experience exhaustion after coming home due to a lack of relaxation and sleep, as well as a busy schedule. A successful entrepreneur needs to be willing to take risks.
Challenges faced by Women Entrepreneurs in India[3]
Limited access to finance
Women's financial access is a major issue. One of the most significant challenges women entrepreneurs encounter is obtaining loans, particularly when establishing a business. Women have fewer opportunities to obtain credit than men for a variety of reasons, including a lack of collateral, a refusal to accept household assets as collateral, and loan officers' unfavourable impressions of female entrepreneurs. Women entrepreneurs have a difficult time acquiring funds and meeting their business's financial needs. On the basis of their lower creditworthiness, bankers, creditors, and financial institutions are hesitant to provide financial aid to women borrowers.
Lack of Education
The majority of women in India are still illiterate. The primary cause of socioeconomic problems is illiteracy. Women are unaware of business, technology, and market understanding due to a lack of education. Women's achievement motivation is also affected by a lack of knowledge. As a result, women have challenges starting and running businesses due to a lack of knowledge.
Inadequate Marketing Skills
Expertise, experience, and relationships are required to tap into new markets. Women frequently lack knowledge and expertise on how to participate in the market place, making them unable to strategically promote goods and services. As a result, women-owned SMEs are frequently unable to handle both production and marketing. For many SMEs, the expensive expense of establishing new business contacts and partnerships in a new country or market is a significant disincentive and impediment.
Women may also be afraid of or encounter racism or sexual harassment, and their ability to travel to meet new people may be limited. Because most women are unable to move about for marketing, distribution, or money collection, they must rely on middlemen to perform these tasks. They are frequently exploited by middlemen who appear to be assisting them. They work so that they may increase their profit margin.
Socio-Cultural Barriers
Traditions and conventions prevalent in Indian civilizations can often act as a roadblock for women, preventing them from progressing and succeeding. Our society is dominated by castes and religions, which also inhibit women entrepreneurs. They suffer from much larger societal difficulties in rural places. They are constantly regarded with distrust.
Access to Network
Women have fewer business contacts, are less familiar with dealing with government bureaucracies, and have less bargaining power, all of which impede their progress. Because most women entrepreneurs operate on a small scale and are not members of professional groups or other networks, it can be difficult for them to obtain information. Even if a woman enters these networks, her role is typically challenging because most network activity occurs outside of normal business hours.
Access to Policy Makers
The majority of women have little access to politicians and are underrepresented in decision-making bodies. Large corporations and males have more influence over policies and access to policymakers, who are viewed as peers. Women are less likely to join, and much less likely to hold top positions in, traditional business organisations, restricting their ability to influence legislation through lobbying.
Entrepreneurial Skills
Women entrepreneurs are concerned about a lack of entrepreneurial acumen. They don't have a lot of entrepreneurship skills. Even after completing several entrepreneurship training programmes, women entrepreneurs are unable to manage the risks and difficulties that can arise in an organization's working environment.
Mobility Constraints
Due to traditional norms and insufficient driving skills, women's mobility in India is severely limited and has become a concern. Moving alone and asking for a room to remain out late at night for professional purposes is still frowned upon. Inexperienced women may feel uncomfortable interacting with guys who are interested in them for reasons other than employment.
A Government Initiative to promote Women's Entrepreneurship in India[4]
The Women's Entrepreneurship Programme (WEP)
NITI AYOG launched the Women Entrepreneurship Platform (WEP) with the goal of creating an ecosystem for aspiring young female entrepreneurs across the country. To promote and implement this initiative, NITI AYOG has teamed up with SIDBI. WEP offers entrepreneurs a forum to share their entrepreneurial journeys, stories, and experiences, in addition to providing services such as free credit, coaching, financial help, and corporate alliances. Entrepreneurs who are in the early stages of their start-up can sign up for the programme and take advantage of its benefits.
Mudra Yojana Bank
This is one of India's most popular initiatives for ambitious women entrepreneurs who want to create a modest business with minimal work, such as beauty salons, retail stores, or tuition centres. The scheme does not necessitate any collateral, but it is separated into many schemes that target various stages of business. The maximum loan amount available to start-up businesses is INR 50,000. The scheme provides loans ranging from INR 50 thousand to INR 5 lakhs to well-established firms. Finally, the scheme provides loans of up to ten lakhs to well-established enterprises aiming to expand their operations and geographical reach.
Annapurna Scheme
This is one of the earliest programmes launched by the Indian government to improve the status of women entrepreneurs in the country, back in the year 2000. The scheme is now offered by the Bharatiya Mahila Bank. The government of India offers women in the food, beverage, and catering industries loans of up to INR 50,000 under this scheme.
Bharatiya Mahila Bank
The Bharatiya Mahila Bank was established with the goal of assisting poor women who desire to start their own business with financial help. It was amalgamated with the SBI in 2017. The bank is granting women entrepreneurs loans of up to 20 lakhs in the manufacturing industry. The Bharatiya Mahila Bank has the authority to lend up to one crore rupees without requiring any security. This bank is permitted to lend to small businesses and the retail sector, in addition to the manufacturing industry.
Conclusion
Finance, hiring skilled labour, and greater competition were the major hurdles faced by women entrepreneurs while starting and growing their businesses. The Educational institution must address the issues faced by women entrepreneurs in MSMEs, particularly in terms of business planning and managerial skills instillation. Rather than being limited to merely creating possibilities for women, removing barriers to women's entrepreneurship involves a profound shift in traditional attitudes and mindsets of people in society.
As a result, it is critical to developing programmes that address behavioural changes as well as training and supportive services. The most essential prerequisite for the development of women entrepreneurs in MSMEs is to raise awareness of women's presence, distinctive identity, and contribution to the country's economic growth and development.
About the Author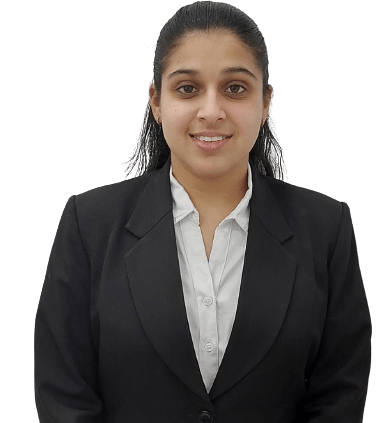 Eshti Kapoor
Student at Vivekananda School of Law and Legal Studies, VIPS.
She has participated in various academic events at VSLLS including successfully completing the Legal Drafting and Office Management Course at Vivekananda Institute of Professional Studies. She has a keen interest in writing and has written many articles for various legal blogs. She is an author of "Equal Pay for Equal Work" Research Paper published at Journal of Emerging Technologies and Innovative Research (JETIR)
---
[1] Journey of an Employee to an Employer- a story of self-belief ( https://msme.gov.in/sites/default/files/March_Insider.pdf )
[2] Women Entrepreneurship in India: An Insight into Problems and Development, Chinmayee Sahoo, Dept of Sociology, Utkal University, Bhubaneswar, India ( https://www.ijert.org/women-entrepreneurship-in-india-an-insight-into-problems-prospects-and-development )
[3] Challenges and Opportunities for Women Entrepreneurs in India, Sheweta Gaur & Vijay Kulshreshtha & Dr. Ravi Chaturvedi, *Research Scholar, Faculty of Media and Mass Communication, Pacific Academy of Higher Education and Research University, Udaipur. Supervisor and Professor, Pacific University, Udiapur. Co- Supervision, VIPS, New Delhi. ( http://ijrar.com/upload_issue/ijrar_issue_1244.pdf )
[4] Government Initiatives to Promote Women's Entrepreneurship In India, By Rajan Sharma ( https://www.womenentrepreneurindia.com/news/government-initiatives-to-promote-women-entrepreneurship-in-india-nwid-2.html )
Read the Previous Article
Recently registered non-conventional trademarks and Trade Dress