Advertising Law: Observing the Fine line Amongst Online Advertising and the Law
Written by: Eshti Kapoor
Introduction
Advertisements are a type of marketing that is used to encourage a sale. They are typically used to promote marketing strategically. It's important not to mix up advertising and propaganda; propaganda is the tool that governments employ to promote their policies. Advertisements can be done in a variety of ways, including print and digital. Television, radio, newspapers, and the internet can all be used for advertising.
There is currently no central statutory agency or standard regulation in India that regulates the advertising business. The Advertising Standards Council of India, a non-statutory authority, regulates and controls the Indian Advertising Standards Council of India (ASCI). Advertisers must guarantee that an advertisement is compliant with the law in the absence of consistent integrated regulation.
The Role of the Advertising Standards Council of India (ASCI)[1]
ASCI is a non-profit self-regulatory organisation that was founded in 1985 to promote responsible advertising and increase public trust in advertisements. The council's goals are as follows:
To ensure that advertising is accurate and honest in its assertions and claims.
To ensure that ads do not offend universally accepted public decency standards.
To protect against the indiscriminate use of advertising to promote products that are deemed to be harmful to society or individuals.
Ensure that advertising is competitively fair in order to inform consumers about their options in the marketplace while adhering to the canons of generally acceptable business competitive behaviour.
Laws and Acts Governing Advertisements[2]
In India, advertising has seen a significant revolution. From Doordarshan and Prasar Bharti to current television channels and the media, the government has had to pass various regulations to keep such advertising in check, such as pushing an illegal drug or promoting alcohol. Legislation in charge of regulating deceptive advertising is-
The Consumer Protection Act, 1986 and Advertising
Right to know about quality, amount, potency, purity, and other things in order to protect unfair commerce and practices[3]. Unfair trade practices are defined[4], which includes deceptive advertising and false allurement.
Cable Television Regulations Act, 1995, Cable Television Act Amendment Act, 2006
No one may transmit advertisements through cable service unless the advertisements follow the advertisement code[5]. Rule 7 assures that the advertising code does not offend people's morality, decency, or religious beliefs.
Restriction on Advertising under the Cigarette and Tobacco Act, 2003
It forbids tobacco product advertisements in all kinds of audio and visual media, including direct and indirect[6].
Advertising Regulations under the Drug and the Magic Remedies Act, 1954 and Drugs Cosmetics Act 1940
The use of a report of a test or analysis performed by the Central Pharmaceuticals Laboratory for the purpose of advertising any drug is punishable under[7]. The penalty for such a violation is a fine of up to 500 rupees and a term of imprisonment of up to ten years.
Advertising Restrictions under Prenatal Diagnostics Techniques (Regulation and Prevention of Misuse) Act 1994, Young Person (Harmful Publication Act 1956)
This act makes it illegal to advertise prenatal sex determination services in genetic counselling centres and laboratories. The young person's act stipulates punishment for making damaging publications through advertising[8].
The Indian Penal Code and Criminality of Advertisement
Terrorism is permissible and punished under the Indian Penal Code if it involves offending others, employing a contract murderer, or encouraging violence.
The Transplantation of Human Organs Act, 1994
This act makes it illegal to publish or advertise any type of human organ for assessment, stockpiling, or transplantation.
Advertisement and Constitution[9]
Advertising is at the heart of commercial speech, which the Supreme Court has declared to be a part of the Fundamental Right of Freedom of Speech and Expression[10].
Without advertising, many industrial and business businesses would be forced to go down, their employees would be laid off, and the economy would collapse. It presents the greatest persuasion at the lowest cost, implying that it is both a promotional message and a selling concept.
There is no unified rule of law that deals with and covers all aspects of advertising, despite the fact that there are various legal provisions. Attempts to create a universal advertising code or a single regulator have so far been met with resistance from the industry. Self-control is the ability to control oneself. The standards and codes that offer rules for ethical and professional behaviour in advertising are referred to as laws.
These codes have been established by various bodies, such as the Advertising Standard Councils of India (ASCI), the Advertising Agencies Association of India (AAAI), the Indian Newspaper Society (INS), and Doordarshan, and are used to guide advertisers, advertising agencies, the public sector, publications, and the media.
Case Laws
Hamdard Dawakhana (WAKF) LalKuan, Delhi vs. Union of India[11]
In this instance, the Court was concerned with the promotion of illegal narcotics and commodities. The Court was primarily concerned with the right to market illegal medications in order to prevent self-medication and treatment. It is undeniably true that some of the foregoing remarks go beyond the scope of the case and have the potential to impact the right to publish all commercial advertisements.
An advertisement is, without a doubt, a form of communication, but its actual character is represented by the object for which it is used for promotion, according to the Constitution Bench of this Court. It assumes the characteristics and aspects of the activity described in Article 19(1), which it attempts to promote by bringing it to the public's attention.
When it takes the form of a commercial advertisement with a trade or commerce element, it no longer falls under the definition of freedom of speech because the goal is not the propagation of social, political, or economic ideas, or the advancement of literature or human thought, but rather, as in this case, the commendation of the efficacy, value, and importance of the treatment of specific diseases by certain individuals.
In this case, advertising is a part of business, and it was used to promote the petitioners' business, and it had nothing to do with what could be called the fundamental principle of freedom of speech. The right to publish and disseminate commercial advertisements promoting an individual's personal company cannot be considered a guarantee of freedom of expression.
The Court determined that the selling of banned narcotics was not in the public interest and hence "could not be a speech" within the meaning of Article 19(1)(a) of the Constitution's freedom of speech and expression. In the same instance, the Court decided that while an advertisement is undoubtedly a kind of speech, its actual character is represented by the goal of the advertisement.
Secretary, Ministry of Information and Broadcasting vs. Cricket Association[12]
A commercial advertisement is, without a doubt, a form of speech, but its true character is represented by the object for which it is used for promotion, according to Supreme Could. Only when a commercial involves the expression or prorogation of ideas can it be claimed to be related to freedom of expression and speech. The goal and object of which an advertisement is published are the deciding factors. Commercial advertisements cannot enjoy the same constitutional protection as social or political speeches when the transmission of ideas and concepts is insignificant and the true aim and object is the promotion of sales of products and services and personal advantage without any social purpose.
The Supreme Court went on to say that commercial advertisements aid in the distribution of product information, and that the public benefits from this information and that honest and economic marketing is protected under Article 19(1)(a). It was pointed out that this freedom applies to both the speaker and the recipient of the speech; yet, an advertisement for a life-saving drug may be more significant and generate higher public attention than an advertisement for pure commercial gain.
Conclusion
As a summary of India's advertising laws, it can be argued that several rules concerning advertising in general, as well as those pertaining to specific sectors and malpractices, have instilled dread in the hearts of those who employ unethical means of advertising unethical materials. The lack of a single legislative or regulatory agency, on the other hand, exacerbates the problem.
It is highly desired to have a complete law/regulation on advertising in all kinds of media that will provide clarity and serve as a one-stop for all advertising-related issues. The advertising industry must be ethical, which means that it should not advertise solely for-profit motivations, but rather for ethical reasons. Advertisements for alcoholic beverages and cigarettes can be found in public places.
There are two aspects to advertising as "commercial speech." Even if advertising is nothing more than a commercial transaction, it still involves the spread of information about the marketed goods. The information made available through the advertisement benefits the general public. The open flow of business information is essential in a democratic economy. Without being educated by the information conveyed by commercials, there can be no honest and cost-effective marketing by the general population.
About the Author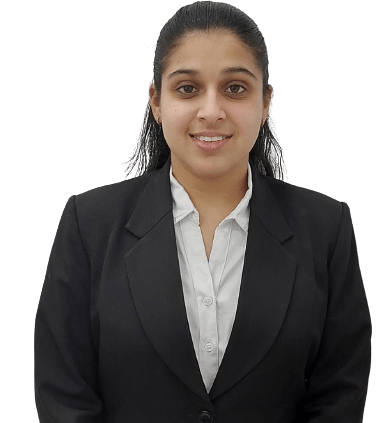 Eshti Kapoor
Student at Vivekananda School of Law and Legal Studies, VIPS.
She has participated in various academic events at VSLLS including successfully completing the Legal Drafting and Office Management Course at Vivekananda Institute of Professional Studies. She has a keen interest in writing and has written many articles for various legal blogs. She is an author of "Equal Pay for Equal Work" Research Paper published at Journal of Emerging Technologies and Innovative Research (JETIR)
---
[1] Advertising Law in India- Part-1, Hemant Goyal and Jitender Jain ( https://www.mondaq.com/india/advertising-marketing-branding/192384/advertising-law-in-india–part-1 ) (Last Visited: 13.08.21)
[2] Advertising Laws in India ( https://legaldesire.com/advertising-laws-in-india/ ) (Last Visited: 13.08.21)
[3] According to Section 6 of the Consumer Protection Act, 1986 and Advertising
[4] Defined under Section 2(r) of the Consumer Protection Act, 1986 and Advertising
[5] According to Section 6 of the Cable Television Regulations Act, 1995, Cable Television Act Amendment Act, 2006
[6] According to Section 5 of the Restriction on Advertising under the Cigarette and Tobacco Act, 2003
[7] Section 29 of Advertising Regulations under the Drug and the Magic Remedies Act, 1954 and Drugs Cosmetics Act 1940
[8] According to Section 3 of the Young Person (Harmful Publication Act 1956)
[10] According to Article 19(1)(a) of The Indian Constitution Act, 1950
[11] [SCR 1960 (2) 671]
[12] (1995) 5 SCC 161
Read the Previous Article
Censorship, State Control & Issues in the Modern-Day Conception of Freedom of Speech and Expression in Democratic Societies
Juvenile Delinquency: Criminal Justice System and Youth Development Programme
Corruption and Embezzlement by Civil Servants in Financial Fraud
Women Entrepreneurship Development with special reference to MSME's in India: Issues and Challenges