Legal Protection of Rights and Dignity of Elders in India -A critical study
Written by: Neetu Lather
Introduction
Old age is an important stage of life that a man cannot deny except untimely demise. Childhood and old age are natural reliant conditions of life where children depend on parents and vice-versa. Due to a decrease in cultural value, urbanization, work needs, and professional lifestyle, senior citizens are not given the respect and dignity which they earlier had. Nowadays, as parents lost their strength to work and earn, they become a burden for their children.
The situations can be under the category of ignorance from the State's perspective as senior citizens are abundant. Some elders are neglected, mentally and physically abused, and are not even getting two square meals a day. To stop this exploitation state plays an important role. We have codification and schemes to make sure that no senior citizens are deprived of their rights. While some of the core laws include the Elder law and the Maintenance and Welfare of Parents and Senior Citizens Act, in our constitution that safeguard the rights and dignity of the elderly.
Problems of the Old Age Person
Major problems of the aged are Economic problems (loss of employment, income deficiency, and economic insecurity), Physical and physiological problems (health and medical problems, nutritional deficiency, and adequate housing problem), Psycho-social problem (psychological and social maladjustment, isolation, loneliness, elder abuse, long-term family conflict, targets for fraudulent schemes).
Legal Protection of rights and dignity
Law is an instrument of social welfare. Right is an interest granted, protected, and enforced by law. Human Rights are the basic rights and freedom which fundamentally and inherently belong to every person in the world. To curb out the problems from which old age people are suffering, the implementation of legal measures as well as socio-legal mechanisms are required.
Protection under Indian constitution
Article 38,41,42,46 and 47 deal with the State to secure a social order for the promotion of the welfare of the people; Right to work, to education and public assistance in certain cases; Provision for just and humane conditions of work and maternity relief; Promotion of educational and economic interests of Scheduled Castes, Scheduled Tribes, and other weaker sections; and Duty of the State to raise the level of nutrition and the standard of living and to improve public health respectively.
Nevertheless, these provisions are included in the Directive Principles of the Indian Constitution. The DPSPs, as laid down in articles 36- 51, are not executory by any court of law but they impose positive obligations on the state, i.e., what it should do. The DPSPs have been declared to be essential in the governance of the country and the state has as an implication to apply them in making laws. The courts, however, cannot impose a DPSPs as it does not create any legitimate right in favour of any individual. [1]
Protection under Personal Laws:
The duty to maintain parents is recognized by all people. By legal prospect, the extent of such liability varies from community to community.
Protection under Hindu Laws: Hindu Adoption and Maintenance Act, 1956 Part IX (Chapter III) is the first personal law statute in India, which imposes an obligation on the children to maintain their parents. Laws and rights under this Act can be accessed by only Hindus but not non-Hindu citizens of the country. Section 20 and 23 of the HAMA, 1956, deals with the maintenance of children and aged parents; and the amount of maintenance that is to be paid to the old and aged parents respectively.
This section contains the discretionary power with the court to decide the amount or alter the amount already agreed upon to be paid to the aged parents if it founds the original amount to be insufficient. Under the modern codified Hindu laws, the responsibility to maintain the aged parents is not only upon the son but also upon the daughter to maintain them. Right to maintenance is both with the natural and adoptive parents. Although, step-parents, having their children did not have the right to maintenance under this Act.
Protection under Muslim Law: According to Mulla, a son is entitled to maintain his mother even under "strained" circumstances, if she is poor or infirm. The son is also bound to maintain his father if he is earning nothing. Under the Muslim laws, no concept of adoption is in existence. Hence, no provision for the maintenance of adoptive parents is in existence.
Protection under Christian and Parsi Laws: The Christians and Parsi have no personal laws for the maintenance of parents. Parents who wish to seek maintenance have to apply under provisions of the CRPC (National Human Rights Commission (NHRC)).
Protection under Criminal Laws:
Section 125 of Cr.P.C.1973 deals with the maintenance of old parents. Under this section, maintenance can be claimed by parents irrespective of their religion. If any individual with sufficient means refuses or neglects to maintain his parents, unable to maintain himself or herself, upon proof of such refusal or neglect, a Magistrate of the first class may order such person to make a monthly allowance for the maintenance of his wife or such child, father or mother, at such monthly rate not exceeding five hundred rupees in the whole, as such Magistrate thinks fit, and to pay the same to such person as the Magistrate may from time to time direct. (National Human Rights Commission (NHRC))
Protection under The Maintenance and Welfare of Parents Act, 2007
This Act provides deals with more effective provisions for the welfare and maintenance of elders guaranteed and recognised under the Constitution and for matters connected therewith or incidental thereto. This Act defines a senior citizen as a person who is above 60 years of age and is a citizen of India. As per section 5(1) of this Act, any senior citizen who is also a parent is entitled to get maintenance; where "parent", as per section 2 refers to "father or mother whether biological, adoptive or stepfather or stepmother, as the case may be, whether or not the father or the mother is a senior citizen".
The Act also provides that child-less senior citizens may be maintained by their legal heir or the person to whom the property may be transferred after the death of such a citizen. In case the elder or parent is incapable, they can authorize any other person or a voluntary organization to apply for maintenance on their behalf. This provision helps senior citizens or parents as most of them do not have the time and energy to approach courts and tribunals. Section 24 of the Act provides punishment. Thus, this Act is very useful in protecting the dignity of our senior citizens.[2]
Benefits under The Income Tax Act, 1961: Section 80C of this act extends to the investments made under the 5-Year Post Office Time Deposits Account and Senior Citizens Savings Scheme. Senior citizens should refer to the Indian Income Tax Department for rebates admissible to senior citizens.
Welfare Programmes
Scheme of Integrated Programme for Older Persons (IPOP): This scheme was introduced in 1992 and was revised in 2008. Under this scheme, funds were provided to the state government, local bodies, NGOs, etc. to run and maintain old age homes, day-care centres, mobile Medicare units, helplines and counselling centres, day-care units for persons with Alzheimer's disease, and dementia, etc.
The National Policy for Older Persons, 1999: The Government of India approved this policy to accelerate welfare measures and empowering the Old age in ways beneficial for them.
Some of the features of this scheme were old-age pension scheme; tax exemption; subsidy in healthcare; geriatrics care; old age homes; day-care centres; mental health services; counselling facilities; land grants; setting up of welfare funds; round the clock helpline; discouraging social ostracism; resource centres; reemployment bureaus; Concessional rail/airfares for travel (30% discount in train and 50% on Economy Class fares in Indian Airlines); separate Counters/Queues at all Railway Stations for purchase, booking or cancellation of tickets; a prompt settlement of pension, provident fund (PF), gratuity, etc.
The setting up of a National Council for Older Person called the age well Foundation is announced by the Ministry of Justice and Empowerment. It will seek the opinion of the aged on measures to make life easier for them.
The National Policy on Older Persons, 1999 has been reviewed by keeping in view the changing demographic pattern, socio-economic needs of the senior citizens, social value system, advancement in the field of science and technology over the last decade, and the new National Policy for Senior Citizens was finalization (Ministry of Social Justice and Empowerment). India's population grew rapidly in the subsequent years and the need of forming more provisions was sought. Indian Railways have recently introduced specially designed coaches which have provisions for handrails, space for wheelchairs, and specially designed toilets for handicapped persons.
Annapurna scheme: it is being implemented since 2001 where 10 kgs of food grains are provided free of cost to old destitute people who are above the age of 65 years.
Senior Citizens Savings Scheme (SCSS): Government has introduced the SCSS in 2004 through its large network of post offices and Public sector Banks, a higher rate of interest to senior citizens is given. State Bank of India charges only 50% of the applicable prescribed charges in respect of some services.
Indira Gandhi National Age Pension Scheme (IGNOAPS): This scheme was introduced by the Ministry of Rural development in 2007. This scheme provided central assistance towards a pension by providing Rs 200 per month to persons above 60 years of age and Rs 500 to persons above 80 years of age who belong to households below the poverty line (Ministry of Social Justice and Empowerment).
National Programme for the Health Care for the Elderly (NPHCE): This scheme was introduced in the year 2010-11 by the Ministry of Health and Family welfare. The major features of this scheme were a community-based primary healthcare approach, strengthening of health care services, dedicated facilities at 100 districts hospitals, etc.[3]
The National Policy for Senior Citizens, 2011: This policy focused on issues of old women, implementation of the Barrier Free Framework and Madrid Plan of Action, increase in employment opportunities, living facilities of abandoned senior citizens, and implementation of Maintenance and Welfare of Parents and Senior Citizens Act, 2007. It specifically highlighted areas of implementation with an 'Implementation Section' wherein concerned ministries have been assigned different policy elements. The focus areas remain more or less similar to the original National Policy.
The first meeting of the new Council was held on 30th August 2016. The agenda of the meeting was mainly to review the various aspects of importance highlighted in the 2011 Policy. A second meeting of the Council was held on 19th June 2017. The Minister for Social Justice announced the distribution of free physical aids and assisted-living devices to seniors belonging to the below poverty line category. This scheme was launched in April 2017. The Minister called for Central legislation prescribing minimum standards for facilities to be provided for older persons. A resolution to include health-related information in an ADHAAR based smart card has also been adopted in the meeting.
Life Insurance Corporation of India (LIC) has also been providing a few schemes for the benefit of aged persons, like Jeevan Akshay Yojana, Senior Citizen Unit Yojana, Jeevan Dhara Yojana, and Medical Insurance Yojana.
Cases dealing with issues of older persons
Chief Justices of all High Courts are advised by the Chief Justice of India to give priority to cases involving older persons and ensure their expeditious disposal.
According to a directive of the Central Information Commission (CIC), second appeals filed by senior citizens and differently-abled persons under the Right to Information Act (RTI) are taken on a high priority basis. For, senior citizens and physically challenged if appeals are already pending with the CIC/SCIC, they can write to the CIC/SCIC about their status.
Judges questioned the efficacy of the Executive on the execution of the Maintenance and Welfare of Parents and Senior Citizens Act, 2007. So SC directed the State Government to file an affidavit mentioning therein the steps taken: To establish tribunal under Sec. 7; Designate a maintenance officer under Sec. 18; For the establishment of old age homes under Sec 19; To give medical support to the senior citizen as under Sec. 20; for publicity, awareness, etc. for the welfare of senior citizens under Sec. 21.[4]
The opposite parties in the case were parents and their sons. Petitioner was the parent, the respondent was this son. Respondent was appealing against an order of vacation of the residential premises owned and constructed by the Petitioners. The court discussed the need for the enactment of the Maintenance and Welfare of Parents and Senior Citizens Act, 2007.
The moral duty to take care of one's parents was crystallised as a legal responsibility under this Act. The State also takes it upon itself the guardianship of Senior Citizens and old infirm parents. The eviction order was upheld by the court as such an order is permissible under Sec. 23 of the Act of 2007.[5]
Clauses 1 to 3 of the Punjab action plan, 2014 are ultra vires, the provisions of The Maintenance and Welfare of Parents and Senior Citizens Act, 2007 and The Punjab Maintenance and Welfare of Parents and Senior Citizens Rules, 2012 and are accordingly struck down as unconstitutional.[6]
SC held that the overriding effect for remedies sought by the applicants under The Maintenance and Welfare of Parents and Senior Citizens act 2007 cannot be interpreted to preclude all other competing remedies and protections that are sought to be conferred by the 2005 Act. Opining that an aggrieved person within the meaning of section2(a) of the 2005 Act on the one side and parents and senior citizens under the 2007 Act on the other side are both exposed members of the society, their rights would have to be harmonized by considering the intent of the 2005 Act and the 2007 Act.[7]
Conclusion
All these policies were aimed at working at the lower levels of the society and ensure that the poorest of poor senior citizens were provided with the basic amenities to live their life peacefully. We also need to change our approach of viewing our senior citizens as a burden on us. We need to come up with policies and statutes which will not only help them in living a peaceful and dignified life but also help us utilise their experience and knowledge on certain aspects. Schemes providing certain compensation in medicines should also be introduced.
Medicines nowadays have become too costly and as we grow old our body weakens and we need medical assistance. Medicine for certain diseases is very costly and is not affordable to even young people. Such medicines should be made available at a subsidised rate to senior citizens.
According to a recent survey conducted by the NGO Help Age-India in 2014, 50% of elderly people are being abused in their homes. Most of these people don't know their rights and even if they do, they wouldn't report such incidences as they do not want to spoil their family name.
According to the United Nations, India has the largest population of young people in the world. Presently this is an asset for India now but once these young people grow old, India might also become a country with the largest number of old people in the world. And to handle such a large population of old people with all their demands and pensions, it is better if we start working towards better policies and statutes from right now and create a better standard of living for our senior citizens and let them know that they still are considered next to Gods as in our traditions.
About the Author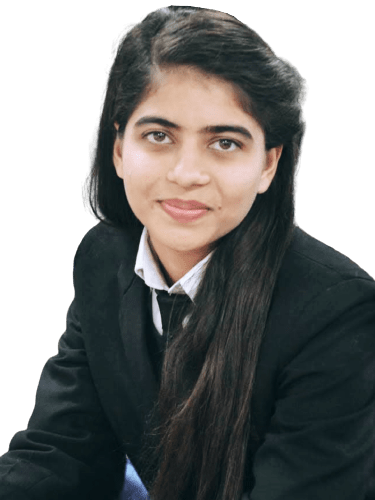 Neetu Lather
Student at Vivekananda School of Law and Legal Studies, VIPS.
She has participated in various academic events including moot court Competitions and completed the Legal Drafting and Office Management Course at Vivekananda Institute of Professional Studies. Her areas of interest and research work are Constitutional Law, Competition Law, Criminal Law, Intellectual Property Rights and International law.
---
[1] LEXPEEPS, Legal Protection of Rights & Dignity of Elders – A Sine Qua Non, (7sep, 2021), https://lexpeeps.in/legal-protection-of-rights-dignity-of-elders-a-sine-qua-non/
[2] PROJECT REPORT, HUMAN RIGHTS OF THE ELDERLY PERSONS: LAW, POLICIES AND IMPLEMENTATION: A STUDY WITH SPECIAL REFERENCE TO KERALA, NATIONAL HUMAN RIGHTS COMMISSION,(7sep, 2021),https://nhrc.nic.in/sites/default/files/Project%20Report%20on%20the%20Rights%20of%20the%20Elderly_NUALS.pdf
[3] Dr Shashi Nath Mandal, Protection of Rights of Old age Person in India: A Challenging Facet of Human Rights, Global Journal of HUMAN SOCIAL SCIENCE,(7 Sep2021), https://globaljournals.org/GJHSS_Volume11/4-Protection-of-Rights-of-Oldage-Person-in-India.pdf
[4] YogeshSadhwani v. Commissioner of Police, 2015 SCC Online Bom 959
[5] Santosh SurendraPatil v. SurendraNarasgopndaPatil, 2017 SCC Online Bom 3053
[6] Mamta Sharma vs Additional Deputy Commissioner, CWP-38040 (W.D.N.Y.5 Nov,2020)
[7] Ritika Prashant Jasani vs Anjana Niranjan Jasani And Ors, WP2631_21(W.D.N.Y. 13 Aug, 2021)
Read the Previous Article
Public-Private Partnership in Airports Development in India: A critical study
The era of Industry 4.0 and Gig Economy: The Future of Work and the New Labour and Industrial Regime
Climate Change Adaptation and Technology Transfer: Tightening the Knot by Human Rights
Advertising Law: Observing the Fine line Amongst Online Advertising and the Law
Censorship, State Control & Issues in the Modern-Day Conception of Freedom of Speech and Expression in Democratic Societies