Censorship of songs in Bollywood industry: Concept vs Reality
Written by Aayushi Mishra
INTRODUCTION
The country is often referred to as a shining example of unity in diversity, but this may not be entirely true. A film's offensive content has been the cause of countless incidents of communal violence or aggressive reactions from the public. Since films appeal to both adults and children, it's important to protect both from the effects of content that could lead to communal violence or public unruliness.
Article 19 (2) of the Constitution of India, which provides for reasonable restrictions on freedom of speech, confirms that free speech is a right that must be protected. For this reason, a censor board was created. To find a balance between what is acceptable and what is not, the board's job is to do just that. The country's foundation, tolerance and good faith would be undermined if there was no censor board.
On the other hand, Music is what many unfamiliar viewers associate as the defining characteristic of Bollywood films, and it is certainly what has fed the industry and the viewers through all the years. Music directors (as film composers are called) actually think of the need for songs in films "not as a statement of principle or an assertion of aesthetic norms, but simple and unquestioned behaviour, like the law of gravity". The music is as much a part of the film as costumes.
Freedom of speech and expression has always been the cornerstone of Indian law when it comes to pre-censorship. At first, when the Supreme Court[1] heard a challenge to film censorship on the grounds that it violated freedom of speech and expression, it ruled that society's interest trumps individual freedom, and justified the practice on the grounds that film is a powerful medium of expression for the public good. It was also noted that a standard for censors must be established to ensure a significant allowance for artistic freedom, which leaves a wide range of possibilities and opportunities.
CONCEPT V/s REALITY
India directly does not ban or restrict any form of music however the lyrics and cinematic pictures of the music video have limitations. The basic idea behind censorship is to cut the outrageous things portrayed either through lyrics or video. These limitations are subject are to restrictions provided under Article 19(2) of the Constitution of India. This system is regulated by the Censor Board of India.
The limitations with regard to censorship of music are interests of the sovereignty and integrity of India, the security of the State, friendly relations with foreign States, public order, decency or morality or in relation to contempt of court, defamation or incitement to an offence[2]. Now, this is the law of the country which typically demonstrates the better picture rather than true reality. Nevertheless the phases of the music industry from 1990 to today there has been long road.
Fast and orchestral forms began to take over the songs in the 1990s. There was a lot of dance in the song! Many people rejoiced when onscreen romance became more fearless, with more intimacy between actors. There was a noticeable increase in skin show, quick moves, and loud compositions during the 2000s. Their dance number was a must-see in every movie. During the second decade of the 2000s, the "item songs" were back with more action. "Munni Badnaam" and "Sheila Ki Jawani" became two of the most popular tracks.
Even as the heroines continued to twist and turn, the debate around the objectification of a female body continued to heat up as well. Zoom in and out of their torsos and bellies, from their lips to their hips, as the camera zoomed in and out. It didn't matter, though, because filmmakers continued to rely on these songs to promote their films, and moviegoers continued to dance to them at every party. This is all about cinematography. Lyrics has changed tremendously in Bollywood songs. The major visible changes are more use of English words rather than Hindi, abusive words are kind of trend in lyrics of songs, objectification is another major change visible.
Judiciary's Role
The Judiciary has often drawn a line between freedom of expression and abuse of it. There was a constant effort to strike a balance between the rights of artists and the need for censorship where it was necessary. After all, motion pictures have an impact on the minds of viewers and can affect their emotions, the court said in S. Rangarajan v. P. Jagjivan Ram [3]that prior restraint censorship is not only desirable but also necessary. Fortunately, the ban on this film was lifted in this case.
CONCLUSION
Regarding the censorship of online content, industry stakeholders and the general public have differing opinions. Some argue for freedom of speech and expression, while others call for pre-censorship of online content and the removal of content that offends a particular sentiment or sensibility. If such regulations include censorship, it remains to be seen if they will have an impact on existing film and television standards, which need to be reviewed to strike a balance between creative freedoms and the general interests of society.
About the Author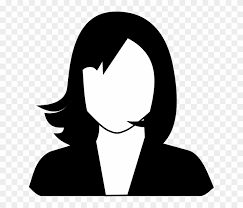 Aayushi Mishra
Student at Vivekananda School of Law and Legal Studies, VIPS
---
[1] KA Abbas vs Union of India, 1971 SC481
[2] Article 19(2) of the Constitution of India
[3] 1989 SCR (2) 204, 1989 SCC (2) 574
Read the Previous Article
Climate Change in India: Revitalization of Historic Buildings
Recently registered non-conventional trademarks and Trade Dress
Women Entrepreneurship Development with special reference to MSME's in India: Issues and Challenges
Corruption and Embezzlement by Civil Servants in Financial Fraud