Written by: Ms Eshti Kapoor
Introduction
Bribery, Embezzlement, Favouritism etc. are all considered to be different forms of corruption. It's vital to remember that "corruption" refers to specific sorts of corruption (most notably, bribery, embezzlement, and favouritism) that have political overtones.
The word corruption comes from the Latin word "corruptus," which means "corrupted," and refers to the abuse of a trusted position in one of the three branches of government (executive, legislative, and judicial) or in political or other organizations with the intent of obtaining material benefit for oneself or others that are not legally justified.
Corruption
Corruption is when those in positions of power, such as managers or government officials, act dishonestly. Giving or accepting bribes or inappropriate gifts, double-dealing, under-the-table deals, election rigging, diverting funds, laundering money, and scamming investors are all examples of corruption. An investment manager who is corrupt is one example of corruption in the financial industry.[1]
Financial Fraud
Fraud is a misleading conduct committed with the goal of gaining an illegal advantage for the perpetrator[2] or depriving a victim of a right. Tax fraud, credit card fraud, wire fraud, securities fraud, and bankruptcy fraud are all examples of fraud. Fraudulent conduct can be perpetrated by a single person, a group of people, or a company as a whole.[3]
Fraud is defined as the intentional withholding of vital information or the making of false representations to another party with the intent of obtaining something that would not have been granted without the deceit.
Types of Corruption
There are various types of corruption-
Bribery
Bribery is defined as the inappropriate exchange of gifts and favours for personal gain. This is also known as kickbacks or baksheesh in the Middle East. It's a prevalent type of bribery. Money, presents, real estate, promotions, sexual favours, employee benefits, corporate shares, privileges, entertainment, employment, and political benefits are all examples of favours granted.
Embezzlement, Theft, Fraud
Embezzlement and theft occur when someone who has illicit access to funds or assets takes control of them. Fraud is defined as the use of deception to persuade the owner of funds or assets to hand over those money or assets to an unauthorized person.
Bribery involves the use of positive incentives for corrupt purposes, whereas extortion and blackmail include the use of threats. The threat of physical violence or false incarceration, as well as the disclosure of a person's secrets or earlier crimes, are examples of this.
Corruption Laws in India
Under the Indian Penal Code, 1860, and the Prevention of Corruption Act, 1988, public workers can be prosecuted for corruption. Benami trades are prohibited by the Benami Transactions (Prohibition) Act of 1988. The Prevention of Money Laundering Act of 2002 makes it illegal for public officials to launder money. Since 2005, India has been a signatory (but not ratified) to the United Nations Convention Against Corruption. The Convention covers a wide variety of corruption-related offences and makes recommendations for prevention.
Key Features of the Acts related to corruption-
Indian Penal Code, 1860:
A government employee, officers in the military, naval, or air force; police, judges, officers of the Court of Justice, and any local authority formed by a central or state Act are all considered "public servants" under the IPC.
A public servant who buys or bids on property illegally is subject to Section 169. The public worker may be sentenced to up to two years in prison, a fine, or both. The property will be confiscated if it is purchased.
Section 409 deals with a public servant's criminal breach of trust. The public worker will be sentenced to life in jail or up to ten years in prison, as well as a fine.
The Prevention of Corruption Act, 1988-
In addition to the groups listed in the IPC, the term "public servant" encompasses officers of cooperative organisations that receive government funding, workers of universities, the Public Service Commission, and banks.
If a public servant receives gratification other than his legal salary for an official act or to influence public servants, he or she faces a minimum of six months in prison and a maximum of five years in prison and a fine. The Act also punishes a public official who takes enjoyment from illegally influencing the public and using his personal power over a public servant.
If a public servant accepts a valuable thing without paying for it or paying inadequately from a person with whom he is involved in a business transaction in his official capacity, he shall be penalized with minimum punishment of six months and maximum punishment of five years and fine.
To prosecute a public official, you must first get permission from the federal or state government.
Process followed to investigate and prosecute corrupt public servants-
The Central Vigilance Commission (CVC), the Central Bureau of Investigation (CBI), and the state Anti-Corruption Bureau (ACB) are the three main authorities involved in investigating, investigating, and prosecuting corruption matters. The Directorate of Enforcement and the Financial Intelligence Unit, both of which are under the control of the Attorney General, investigate and prosecute cases involving money laundering by public officials.
Under the Prevention of Corruption Act, 1988, and the Indian Penal Code, 1860, the CBI and state ACBs investigate cases of corruption. The CBI is responsible for investigating cases involving the central government and Union Territories, whilst the state ACBs are responsible for investigating crimes involving individual states. Cases can be referred to the CBI by states.
The CVC is a legislative agency that oversees cases of corruption in government agencies. It is responsible for overseeing the CBI. The CVC has the authority to refer instances to either the Chief Vision Officer (CVO) in each department or the CBI. The CVC or CVO may propose disciplinary action against a public worker, but it is up to the department to decide whether or not to take such action.
An investigating agency can only begin a prosecution after receiving prior approval from the federal or state government. Prosecutors nominated by the government are in charge of the court proceedings.
Special Judges designated by the federal or state governments hear all cases brought under the Prevention of Corruption Act of 1988.
Cases
A Delhi court has sentenced 14 Central Water Commission (CWC) employees, including several retired officials, to prison terms ranging from one to seven years for misappropriating government funds.
Special CBI Judge Vinod Kumar found them guilty of multiple IPC offences, including Section 120-B (criminal conspiracy) read with section 409 (criminal breach of trust by public servants). Six of the 14 defendants were also found guilty of violating the Prevention of Corruption Act.
There were three more accused who died during the pendency of the case filed in 2001, in addition to these 14 convicted.
It alleged that various inconsistencies were discovered, including payments to uninterested individuals, establishing prima facie that CWC workers and officials, in collusion with officials from the Pay and Accounts Office, had defrauded the government by fabricating fraudulent and falsified bills and vouchers.
The CBI said that personnel from the Pay and Accounts Officer and the CWC's account division plotted to cheat the government by filing fake bills with fake sanction orders, having them approved, and then fraudulently withdrawing money via cheques.[4]
Conclusion
Corruption is an essential political ethics issue, especially because of its effects on governance in both developed and poor countries. Poor governance, a lack of individual ethics, a thirst for economic wealth, a lack of suitable incentives, delayed legal processes, and a lack of transparency and responsibility by government officials are some of the key factors.
Embezzlement is without a doubt a big problem in today's organizations. Despite the numerous methods of tackling the issue that has been addressed above, detecting and preventing embezzlement in society has become a difficult task. Nonetheless, the issue of embezzlement must be handled head-on and the perpetrators brought to justice. Embezzlement of funds, graft, and fraud are all examples of political corruption. Governments and citizens are both affected by corruption. It discourages and decreases foreign investment, erodes governments' credibility and reputation, denigrates democracy, and promotes bad governance. Furthermore, it fosters environmental degradation, stimulates unfair corporate competition, and enhances inequality.
About the Author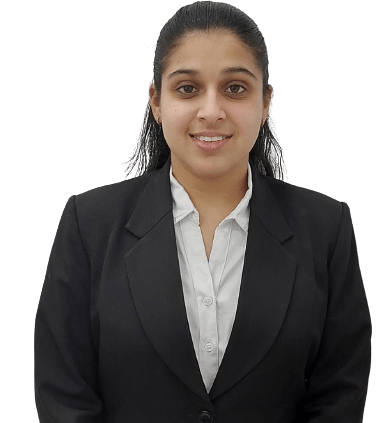 Eshti Kapoor
Student at Vivekananda School of Law and Legal Studies, VIPS.
She has participated in various academic events at VSLLS including successfully completing the Legal Drafting and Office Management Course at Vivekananda Institute of Professional Studies. She has a keen interest in writing and has written many articles for various legal blogs. She is an author of "Equal Pay for Equal Work" Research Paper published at Journal of Emerging Technologies and Innovative Research (JETIR)
---
References
[1] Definition of Corruption given by James Chen ( https://www.investopedia.com/terms/c/corruption.asp )
[2] A person who carries out a harmful, illegal or immoral act.
[3] Definition of Fraud given by James Chen ( https://www.investopedia.com/terms/f/fraud.asp )
[4] Court jails 14 public servants for misappropriating government funds
( https://www.business-standard.com/article/pti-stories/court-jails-14-public-servants-for-misappropriating-govt-funds-116020800625_1.html )
Read the Previous Article
Recently registered non-conventional trademarks and Trade Dress
Women Entrepreneurship Development with special reference to MSME's in India: Issues and Challenges